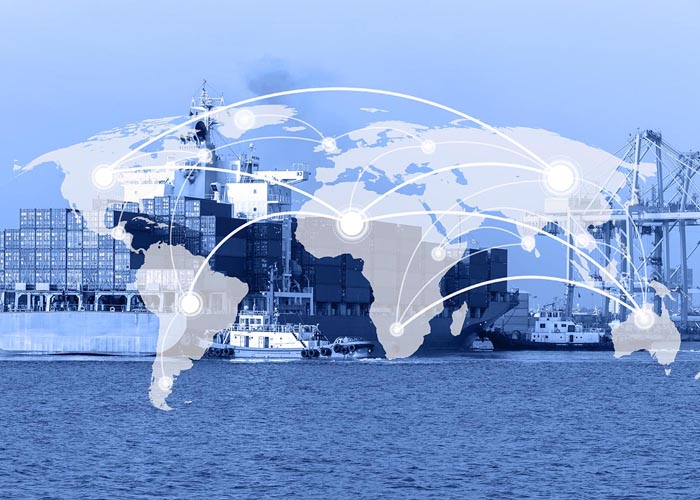 KAM Group has 3 separate Business Units in General Trading Vertical –
KAMGAR LIMITED registered in AFGHANISTAN and UZBEKISTAN;
EAGLE TRADING AND LOGISTICS registered in TURKEY and
AFGHAN UZAF TRADING COMPANY registered in AFGHANISTAN.
All these 3 business units are ISO Certified as under:
ISO 9001:2015 (Quality Management Systems)
• ISO 10001:2018 (Quality Management – Customer Satisfaction)
• ISO 14001:2015 (Environmental Management Systems)
• ISO 22000:2018 (Food Safety Management Systems)
• ISO 45001:2018 (Occupational Health & Safety Management System)
• ISO 50001:2018 (Energy Management Systems)
for carrying out various trading activities including Import and Export of:
Utility Goods and Services – Petroleum Products (Gas, Diesel, Petrol and other Natural
Gases),
 Construction Materials and Machinery (including Iron Roads, Tin, Steel, Heavy Machineries and Cement)
Clothing & Textiles
Food and Beverages (Wheat, Pulses, Oil Seeds, Vegetable Oil, Dry Fruits, Fresh Fruits, Cold Drinks, Energy Drinks),
Hygiene & Household Products (Cleaning Products, Household Appliances, Toys); and
Other products like Cigarettes.
Depending on the Buyer location and requirements including Geographical, Logistical, Financial, Statuary and Socio-Political requirements, the appropriate Business Unit is engaged for the providing the suitable goods and services.