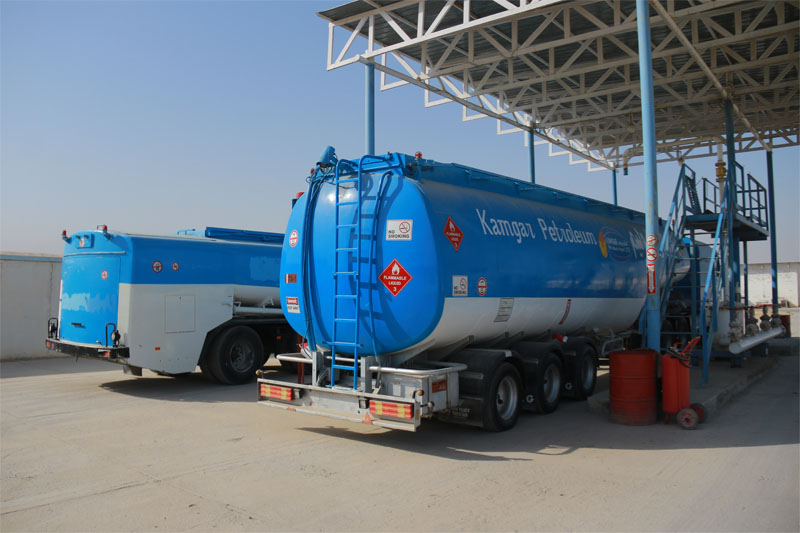 The Company's Objective Is To Provide Customers With Quality Petroleum Products At Competitive Prices And Flexible Sales And Service Network Nationwide. Royal Eagle Petroleum Specializes In The Supplying, Sale, And Service Of Fuel As Well As Various Commodities And Transport Sectors Throughout The Country. Royal Eagle Petroleum Operates A Flexible Sales And Service System Throughout The Country, Emphasizing Excellence In Service To All Its Customers.
KAM Group has 2 separate Business Units in Petroleum Business Vertical- KAMGAR Petroleum &
Royal Eagle Petroleum (REP) to take care of the supply of petroleum products and provide other
infrastructural facilities and services to it's valued clients.
We Use Advanced Technologies and Take An Innovative Approach To Help Build A Better Supply Chain Process To Deliver The Best Quality Of Fuel Services To Our Customers & Partners. To Be a Leading Supplier Of Petroleum Products, Sales And Service Company In The Organizational And Consumer Markets.
KAM Group specializes in providing supplies of petroleum products including Jet Fuel, Gas, Diesel and Petrol. The management is supported by the highly experienced professional team to procure petroleum products from the sustainable geographies world-wide to supply Jet Fuel to aviation companies and other petroleum products to its valued customers in the government and private sector.