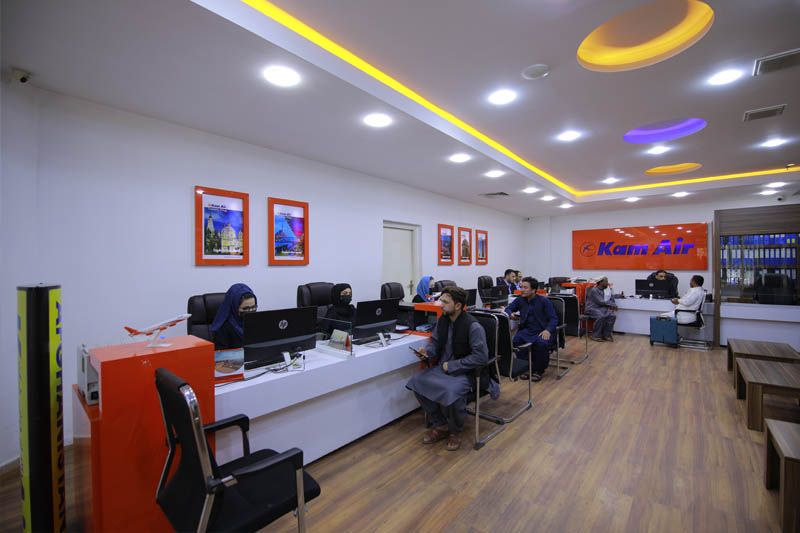 "Kam Tourist and Travel Agency" is a company headquartered in Afghanistan and is involved in providing the following services:
Visa Facilitation
We provide the Afghan Visa Facilitation Services for Foreign Nationals to visit Afghanistan for their businesses and support them in getting the Single Entry and Multiple Entry Visas. We have the capability to undertake any assignments for Visa Facilitation Services for the Foreign Corporates and other International Agencies operating in Afghanistan.
Ticketing
"Kam Tourist and Travel Agency" have a vast pool of certified professionals to take care of your ticketing requirements for Domestic and Overseas Travel. Our reservation system is a modern platform allowing customers, partners & travel agents to purchase Kam Air tickets from anywhere in the World on the website and through Travel Agents using the major GDS (Galileo, Sabre, Amadeus, Apollo, Worldspan, Abacus, Serina). We have also setup agreements MITA, IET and IATCI.
Meet & Greet Services
We have extensive logistics and manpower capabilities; along with our good relations with the local authorities to provide smooth Meet & Greet service to each corner of Afghanistan. Our airport coordinators are available 24/7 to facilitate this aspect of the operation, who provide service (starting from luggage handling, screenings, ticketing, obtaining boarding pass, VIP lounge etc.) to our corporate clients for their staff who are departing or arriving in country. We also have Customised VIP Meet & Greet Service Packages which involves; airport coordinators to accompany the guest (s) and facilitate the entire Immigration process at Entry Point, arrange Armored Vehicle – B6 or higher level along with armed escort for secure transportation within Afghanistan. With our vast and reliable resources, we provide a turnkey solution to Hotel rooms/accommodation to our Corporate Client's personnel staying and transiting through Kabul.
"Kam Tourist and Travel Agency" have invested our resources to create a bespoke Customer Relationship Management, Logistics & Fleet Management, Project Management, HR Management and Financial Management software system to ensure we are efficient & effective in our service delivery. We have a strong team of professionals to implement Standard Operating Procedures (SOP) and provide a service that is second to none in the country.
Customized Outbound & Inbound Tour Packages
"Kam Tourist and Travel Agency" also organizes Customized Outbound Tour Packages for various destinations across Central Asia, Middle East and Europe for Afghan Nationals. The company also have tie-ups with overseas Travel Tour Operators to provide special packages for the Overseas Afghan Nationals and other Foreign Country Nationals in an endeavor to promote Afghanistan Tourism and reconnect the Afghan Expatriates with their Afghan Roots.